Movies are a timeless form of entertainment that can be enjoyed by people of all ages. They are a great way to escape the stresses of everyday life and can take you on a journey to another time or place. Whether you watch them at the theatre, at home, from a movie FTP server, or on your phone, movies are a great way to relax and have some fun.
In today's day and age, it's not uncommon to watch movies online. In fact, it's become quite the norm. With the click of a button, you have access to thousands of films from the comfort of your own home. But is this really the best way to watch a movie? In this article, you will learn which are the best FTP movie server for watching movies in Bangladesh.
Why is watching a movie at home better than a theatre?
There's something special about curling up with your loved ones on the couch while your favourite movie plays on TV. It's a time-honoured custom that has been going on for decades and doesn't look like it's going to stop any time soon.
There are a lot of good reasons to watch movies at home instead of at a theatre. One reason is that it costs a lot less. You can easily have a fun night in with friends for the price of a couple of tickets. Plus, you can pause the movie if you need to go to the bathroom or get something to eat. Don't forget that you can rewind and watch your favourite scenes again and again!
What is a Movie FTP Server?
A movie FTP server is a computer where movies are stored and can be accessed by anyone who has the proper login credentials. This type of server is often used by content providers and production companies to share movies with their audiences. A movie FTP server usually has a large storage capacity and a high-speed connection so that movies can be downloaded quickly.
BDIX Movie Server
If your Internet Service Provider has access to the BDIX FTP Server or BDIX Movie Server then you are in luck. You can watch or download thousands of movies online. BDIX will enable you to access those movie FTP servers at a blazing-fast speed. Those who provide content update their movie library regularly. So, you can watch a new movie every week.
There are hundreds of BDIX FTP Servers available in Bangladesh. But, 90% of those will not work for everyone. Do you really need hundreds of BDIX Servers? The answer is NO. You just need access to a few of the FTP movie servers which can fulfil your needs. You need providers who update content on a regular basis and add the latest movies, web series, and originals to their video library. Read more about What is BDIX?
It's really hard to pick a few of the best BDIX FTP servers for movies, while there are many.
Top 10 FTP Server For Movies
Here are the FTP Servers you should consider watching movies. They are the biggest, regularly updated and have BDIX for better speed.
Samonline Movie Server
Samonline Movie Server is a part of SAM FTP provided by Sam Online Limited. This is one of the best and biggest Movie FTP Servers in Bangladesh. Sam Online is a Central Zone ISP. Sam Online is a well-reputed service provider in Dhaka. They are one of early adopters in Bangladesh.
Circle FTP
Circle FTP is also known as Circle Network FTP. This Movie Server is provided by Purana Paltan-based Nationwide service provider Circle Network (CN).
http://circleftp.net
http://hd.circleftp.net
http://emby.circleftp.net
ICC FTP Movie Server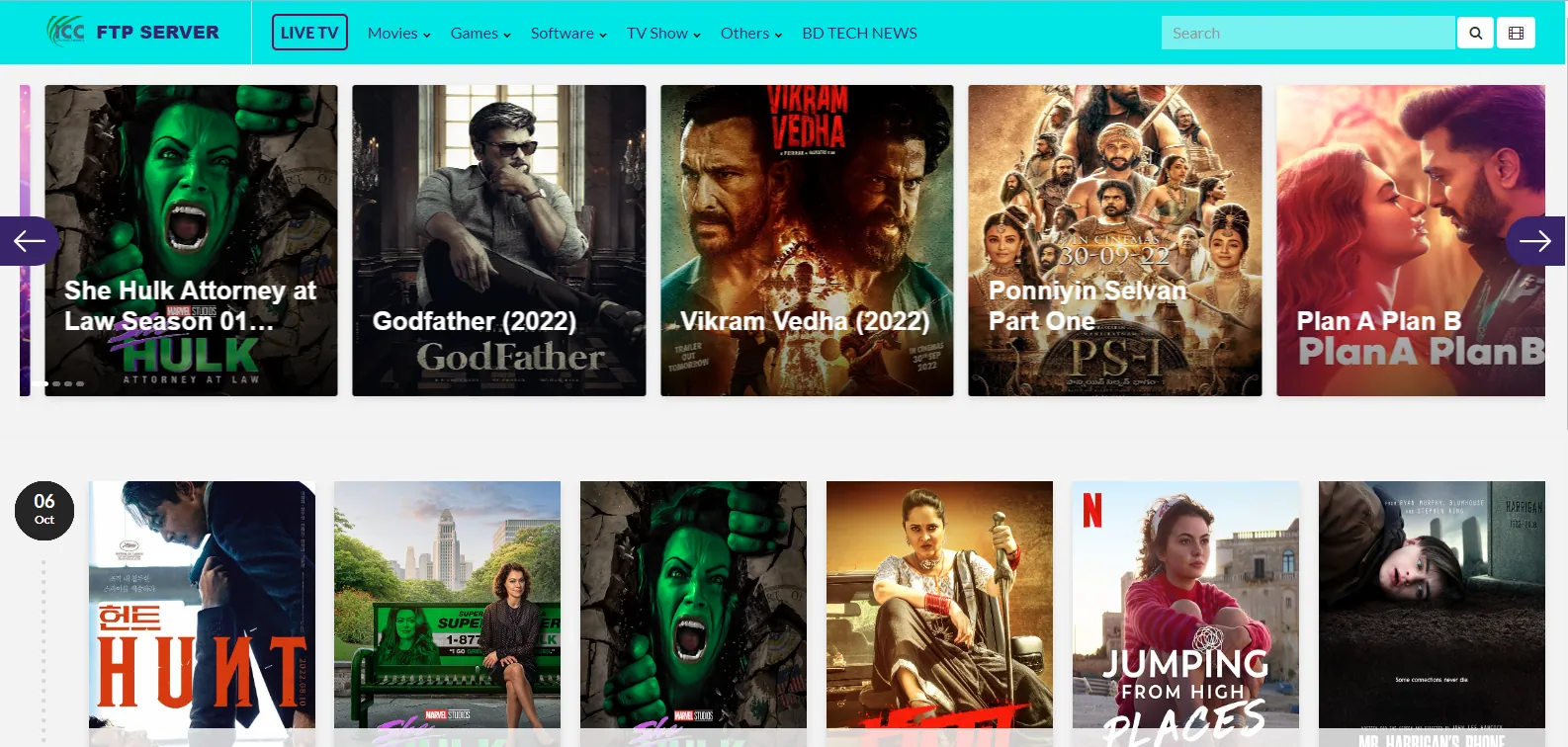 ICC Movie Server or ICC FTP Server is one of the popular BDIX movie servers in Bangladesh. The ICC FTP Server is owned by Nationwide ISP ICC Communication Limited. This is probably the most accessed or used BDIX FTP Server in Bangladesh.
http://10.16.100.244
ICC Hindi Movies FTP Server
ICC English Movies FTP Server
NaturalBD Movie FTP Server
NaturalBD Movie Server is another popular FTP Movie Server by X-Press Technologies. You can watch top-rated Bollywood or Hollywood movies online. Even they have a movie request option to request your favourite one to add to their library.
Moviemela FTP Server
The Moviemela FTP Server is owned and operated by Future Net Solution an ISP based in Uttara, Dhaka. Moviemela is known for its latest movie collection.
E-BOX Live FTP Server
E-Box FTP Server also known as Exord Online FTP Server. This is one of the best FTP movie servers provided by Exord Online Ltd. E-Box provides live BDIX TV and the latest movies.
http://play.ebox.live
http://fs.ebox.live
http://tv.ebox.live
FTPBD Movie Server
FTPBD Movie Server or Business Network FTP Server is one of the largest BDIX servers in Bangladesh. They have over 20,000 movies, 1000+ TV Series & 2000+ Dramas in their video library. This is a must-go place for movie lovers.
http://ftpbd.net
http://103.58.73.9
http://media.ftpbd.net
http://server1.ftpbd.net
http://server4.ftpbd.net
CTG Movies Server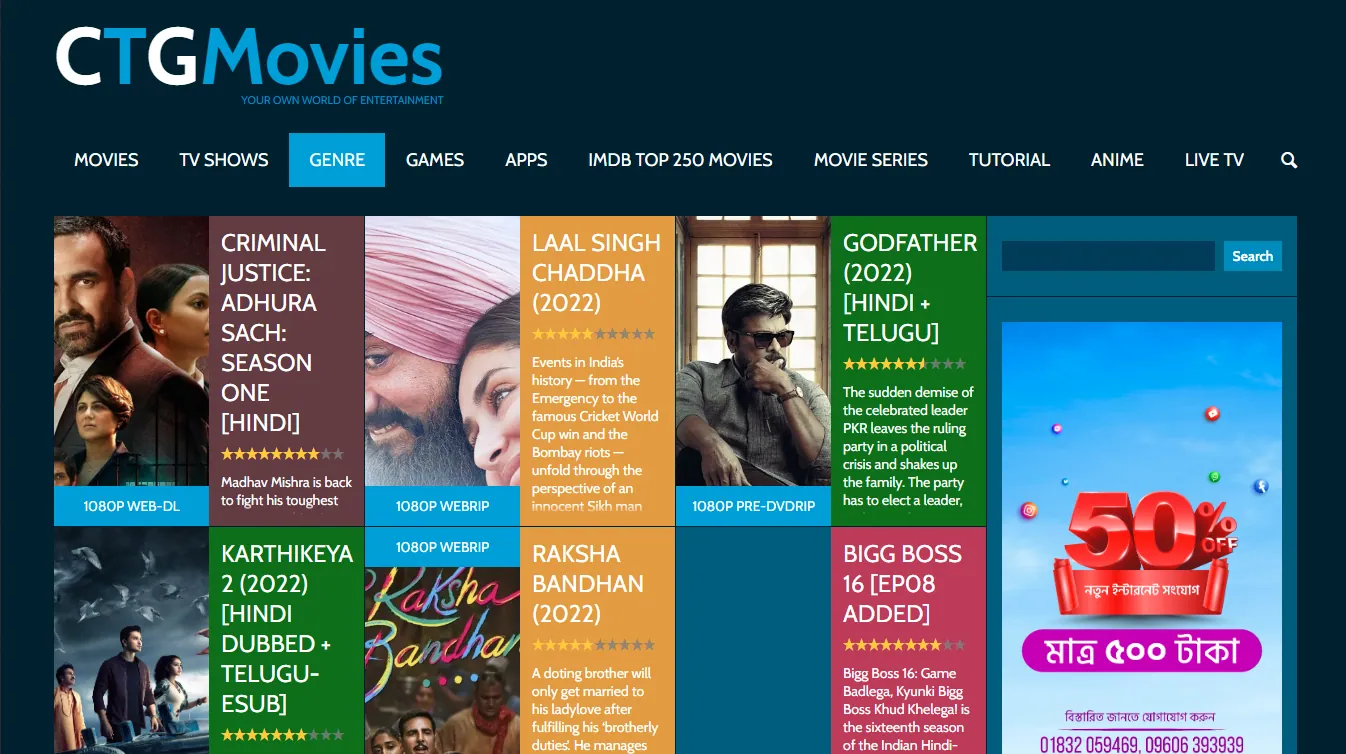 CTG Movies Server or Digital Dot Net FTP Server also known as DDN Server. The biggest FTP Server in the Chottogram region. This is owned by Digital Dot Net.
http://www.ddnbd.fun
http://ctgmovies.com
http://crazyctg.com
http://media.ctgfun.com
Sunplex Movie Server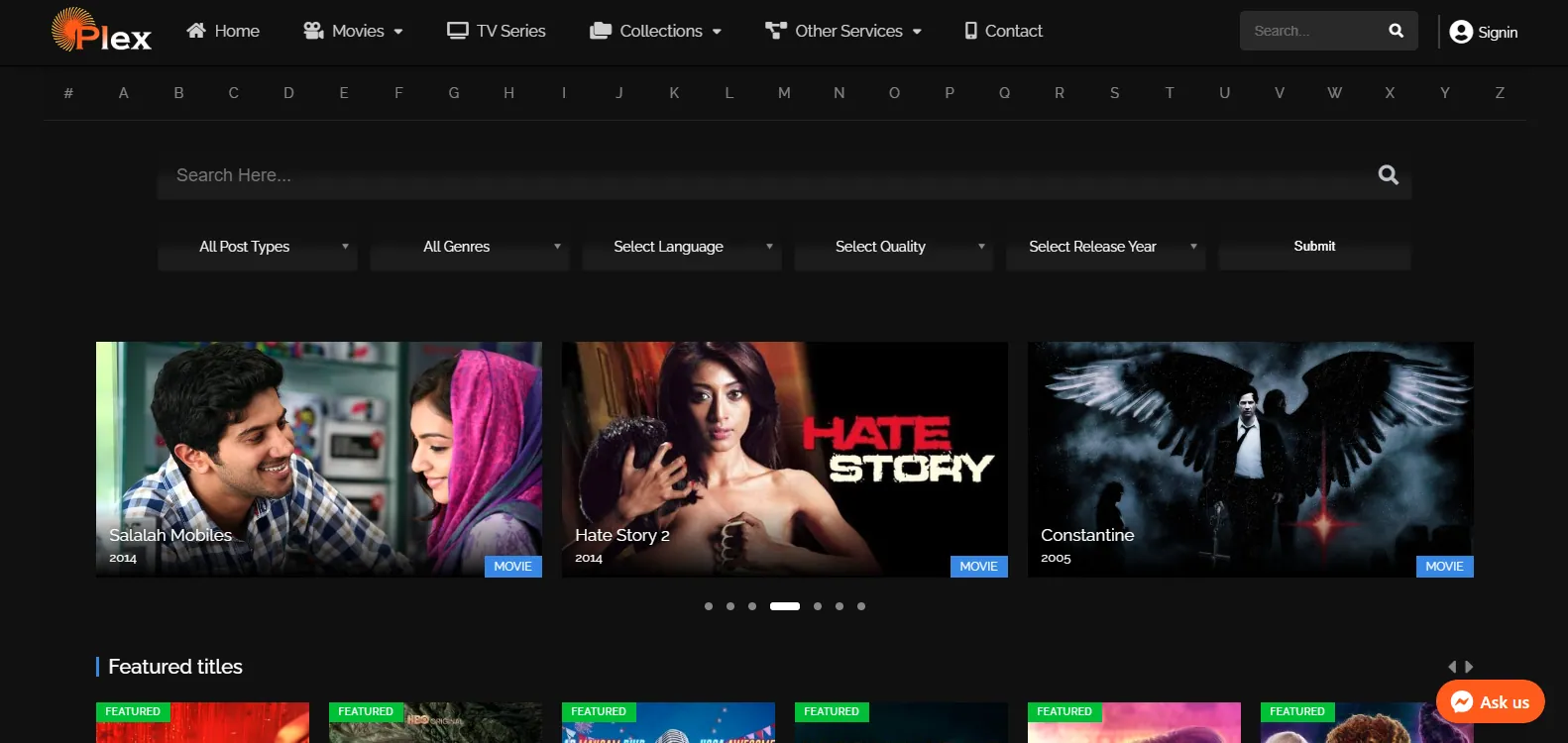 Sunplex is another movie server to try. They offer the latest Hindi Movies, TV Series, Dubbed Movies, and South Indian Movies. Click the link below to access Sunplex Movie Server.
Nagordola FTP Server
Nagordola FTP Server is also known as Carnival Internet FTP Server. This is the official FTP Server of Carnival Internet. To access the Nagordola Media server click the Nagordola FTP Server IP bellow
Final Words
Watching new movies which are released recently could be great fun. BDIX FTP Server or BDIX Movie Server plays a huge role to make those movies available to Bangladeshi broadband users. Not all the new movies release officially in Bangladesh. Due to the increases in the Movie FTP Server with BDIX connectivity one can easily watch movies at home without going to the theatre.