FTPBD is a BDIX FTP Server by Business Network (bnet) a renowned Bangladeshi ISP based in Dhaka Bangladesh. FTPBD is also known as ftpbd net because of its .net domain extension. Some users may know this ftpbd net as bnet ftp because of its service provider's name. We will discuss everything you need to know about Business Network's (bnet or b.net ) FTPBD / FTPBD Net FTP, Media, Movie and Live TV Servers.
FTPBD Net
FTPBD Net is one of the best BDIX FTP Servers in Bangladesh. FTPBD mostly serves the latest Hollywood, and Bollywood Movies, Web or TV series, and other media items to its users. FTPBD Net Server contains a ridiculously huge amount of movies, which is endless. It also offers various software and apps. If you are a Business Network internet user or your ISP has access to FTPBD then you can enjoy streaming bufferless latest movies and BDIX Live TV online.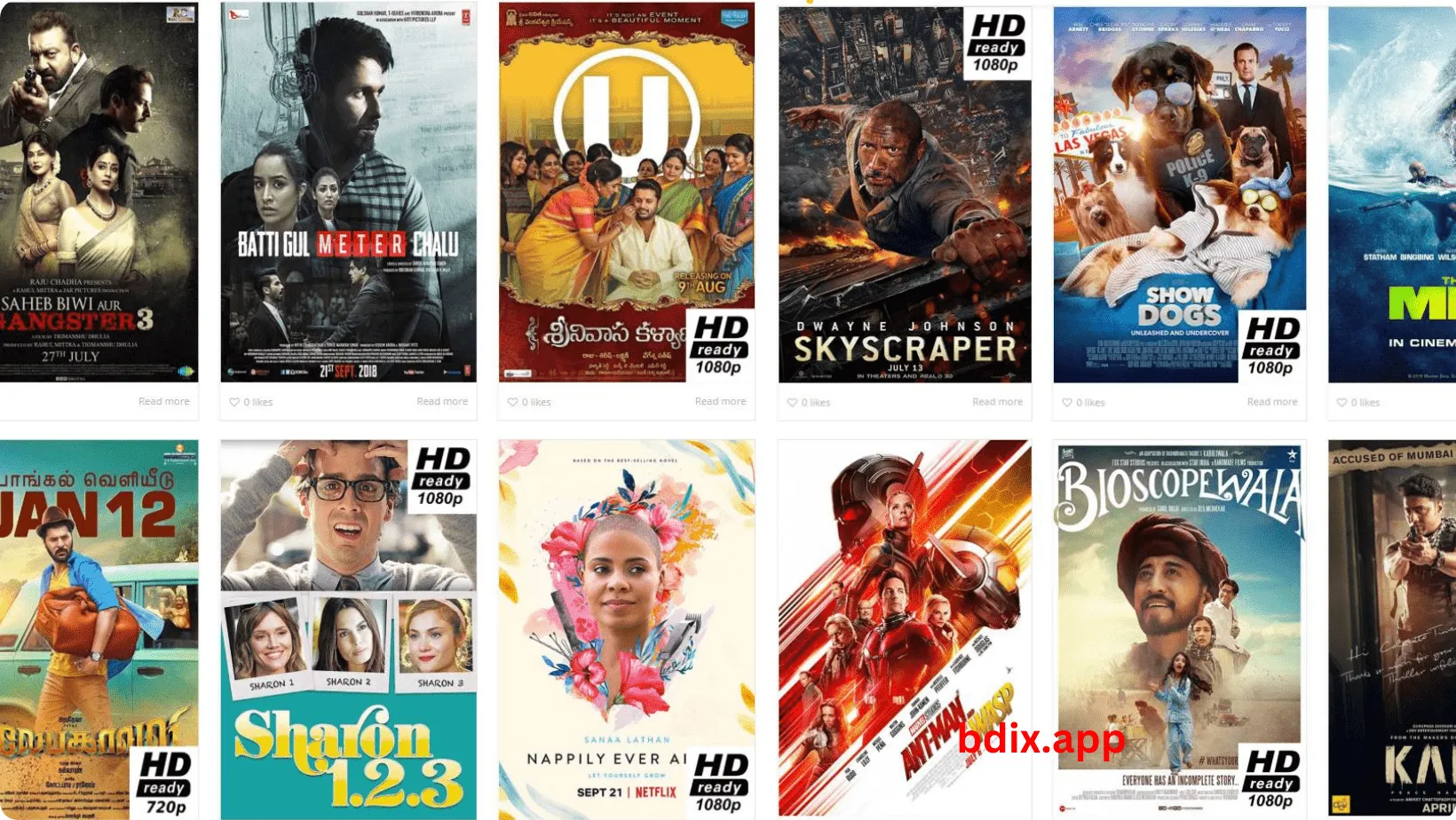 FTPBD Net Server
bNet's FTPBD Net Server (ftpbd.net) contains both new and old movies for their users. FTPBD has several servers on their networks, which are known as ftpbd net server 1, ftpbd net server 2 (server2 ftpbd net), ftpbd net server 3 (server3 ftpbd net). See the below links to access the FTPBD entertainment world including FTPBD Net Online TV.
FTPBD Net Server: Quick Access
Get direct access to some of the hot items of FTPBD Net Server. If you are a bnet user then you are only one click away from b net index ftp server.
About Business Network (bnet)
Business Network or bnet is a nationwide ISP in Bangladesh based in Khilgaon, Dhaka. Business Network offers various Broadband Internet Packages with buffer-free YouTube and BDIX. Soon they will launch IPTV and IP Phone service in the market.
Bookmark this page or share this content with your friends who need info about FTPBD Net or bnet FTP server. Have Fun.
FAQ About FTPBD Net
What is FTPBD?
FTPBD is the brand name of the FTP Server of Business Network (bnet), which is one of the larget BDIX FTP Servers of Bangladesh.
What is FTPBD Net?
FTPBD Net is the common terms used for FTPBD Server by the users due to it's .net domain extension (ftpbd.net).
What is the official IP or Website of FTPBD Net?
The official website is http://ftpbd.net or use IP 103.58.73.9. See above for more links. Their FTP servers are known as ftpbd net server 1, ftpbd net server 2 (server2 ftpbd net), ftpbd net server 3 (server3 ftpbd net).
Can I watch live TV at FTPBD?
Yes! You can watch live TV from FTPBD Net Online TV Server. To watch live tv visit: http://otv.ftpbd.net.
What type of movies I can watch from FTPBD?
You can watch the latest Hindi, English, and Bengali movies, Websites from FTPBD Net Movie Server.
Can I Download Movies?
Yes. FTPBD offers 4k movies also.