Live TV Streaming has transformed the way we consume content, but if you're tired of the same old options, you're in for a treat. BDIX TV is a game-changer for broadband internet users in Bangladesh to watch live TV streaming on mobile, computers, and smart television. In this BDIX TV Server List guide, we'll explore what BDIX TV is, and at the end, you have a massive list of BDIX TV Servers. Get ready for a revolution in streaming like never before!
What is BDIX TV?
BDIX TV, or Bangladesh Internet Exchange Television, is a unique streaming technology or service that's making waves in the world of digital entertainment. It's not just your run-of-the-mill streaming platform; it's a network that leverages local internet exchange points to offer lightning-fast, buffer-free streaming experiences to its users.
BDIX TV Advantages
Blazing-Fast Streaming: BDIX TV is all about speed. Utilizing local internet exchange points in Bangladesh reduces latency and ensures your content loads faster than ever. No more waiting for that pesky buffering wheel to disappear!
Buffer-Free Experience: Say goodbye to frustrating buffering issues. BDIX TV ensures a seamless streaming experience, even during peak usage hours.
No Bandwidth Limitations: One of the most significant advantages of BDIX TV is that it doesn't eat into your data cap. With unlimited bandwidth, you can binge-watch your favorite shows and movies without worrying about data overages.
It's FREE: Compared to traditional dish or cable TV subscriptions / DTH Subscriptions, BDIX TV is incredibly affordable. If you are a broadband internet user then you get access to a vast array of content without breaking the bank.
Local and International Channels: From local news channels to international broadcasters, BDIX TV brings you a diverse range of options. You can watch live sports, movies, news, and dramas on Bangladeshi, Indian, Pakistani, and International TV Channels via BDIX TV.
How Does BDIX TV Work?
BDIX TV providers stream its content on local servers. This means the content is physically closer to you, resulting in minimal data travel time and faster streaming. BDIX TV utilizes peer-to-peer (P2P) technology to distribute content efficiently. This approach reduces the load on central servers, making streaming smoother and more reliable.
Read More: BDIX Members List
BDIX TV Live
To watch BDIX TV Live, you must have access to BDIX TV Server. Most of the broadband service providers in Bangladesh have BDIX-enabled connectivity. But, not all the TV Server works for all users. Some Live BDIX TV Servers are only accessible from specific IPs or service providers' networks.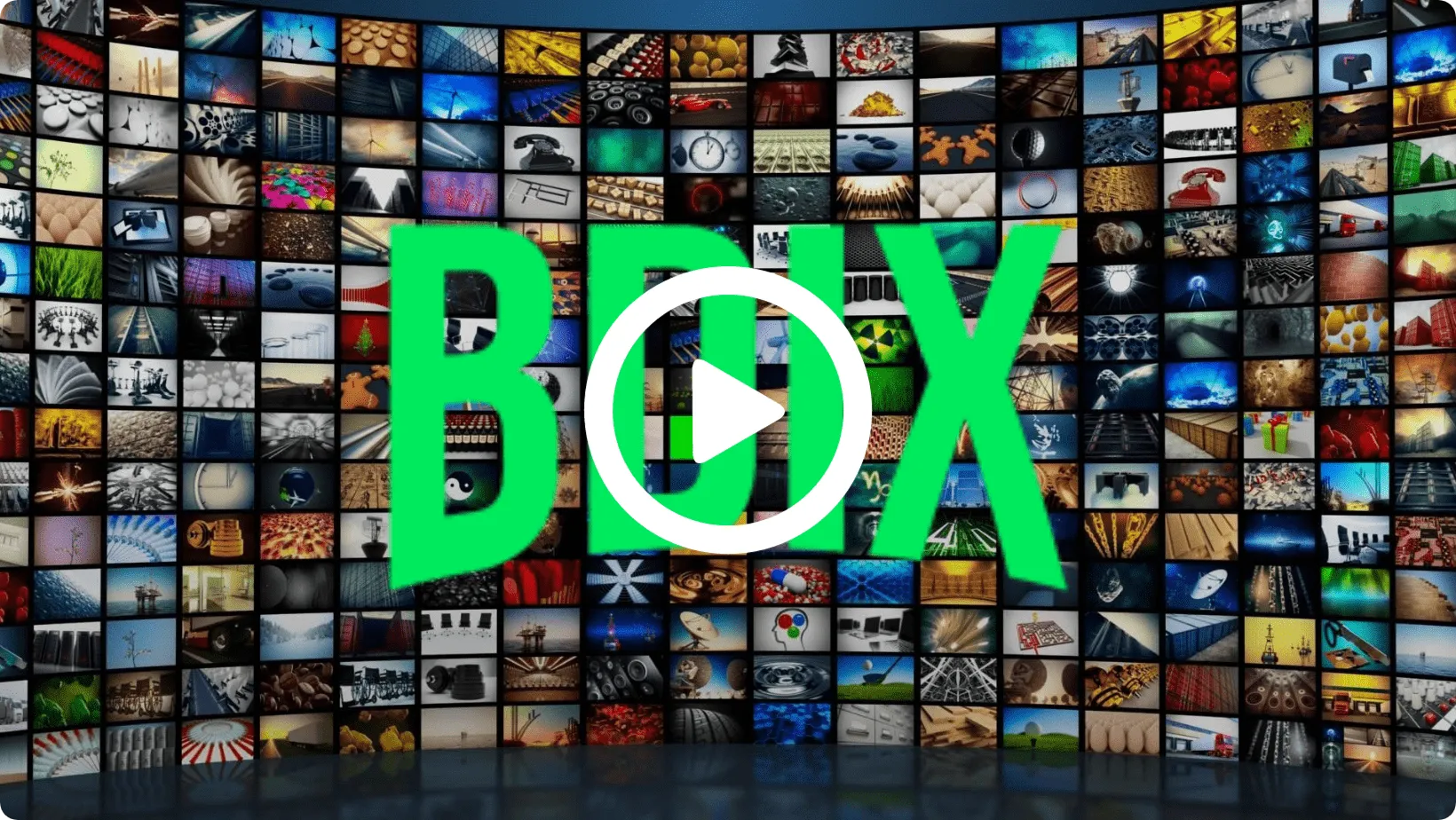 From Bangladesh, you do not always need to have access to BDIX TV Servers. Lots of OTT or Content providers like Bioscope, BongoBD, Toffee, and Jagobd offer live Bangladeshi and International TV Channels 24/7 for free. However, Popular sports channels like T Sports, Gazi TV, and Indian Star Sports Networks Channels are not available on those platforms.
BDIX TV Server
BDIX TV Servers are those servers that host or stream live BDIX TV. Big ISPs host or manage live TV servers on their facilities, which enables users to stream live TV on local networks. This reduces the bandwidth cost of those providers and users experience buffer-less streaming of Live BDIX TV in HD. See the BDIX TV Server List below with their service provider name.
BDIX TV Server List
We have compiled a list of BDIX TV Servers IPs. Please note that not all the BDIX TV Server or IP is accessible to all. Your ISP must have access to those servers. You may ask your Internet Service Provider to confirm the accessibility.
Top 50 BDIX TV Server List
Unverified TV Server
Final Words
We have listed all BDIX TV Servers here, which are known to be the best. But, as we previously mentioned not all the TV servers are accessible to everyone. If you can't access any of the above servers, please ask your service provider or use other OTT platforms like Bioscope, Toffee, BongoBD, Binge, and JagoBD. You may not be able to watch Gazi TV, T Sports, or Star Sports Channels on those OTT platforms, but you can watch almost every Bangladeshi TV channel live online 24/7.
BDIX TV Server FAQ
Can I Watch GTV Live or Gazi TV on BDIX?
Yes. 99% of BDIX TV Servers are streaming those channels in HD. GTV and T Sports are the best channels to watch Live Cricket in Bangladesh.
Do I have to pay for BDIX TV?
No. You pay only your monthly Broadband Internet bill. BDIX TV Servers are streamed over the local network. Your ISP handles it.
Which one is the best BDIX TV Server to watch live TV?
It depends on your ISP. Only your service provider can ensure it.
What speed do I need to buffer-free BDIX TV?
At least 10 Mbps. Most of the Broadband Internet Providers are optimized with BDIX, YouTube, and Facebook cache.