When you're in the mood for a movie, Netflix is a terrific resource to have, but if you don't have a clear idea of what you want to see, you'll probably waste an entire evening scrolling through the available options before going to bed without really viewing anything. Here are the Top 10 Movies to Watch on Netflix in the November 2023 List.
1. Squaring the Circle: The Story of Hipgnosis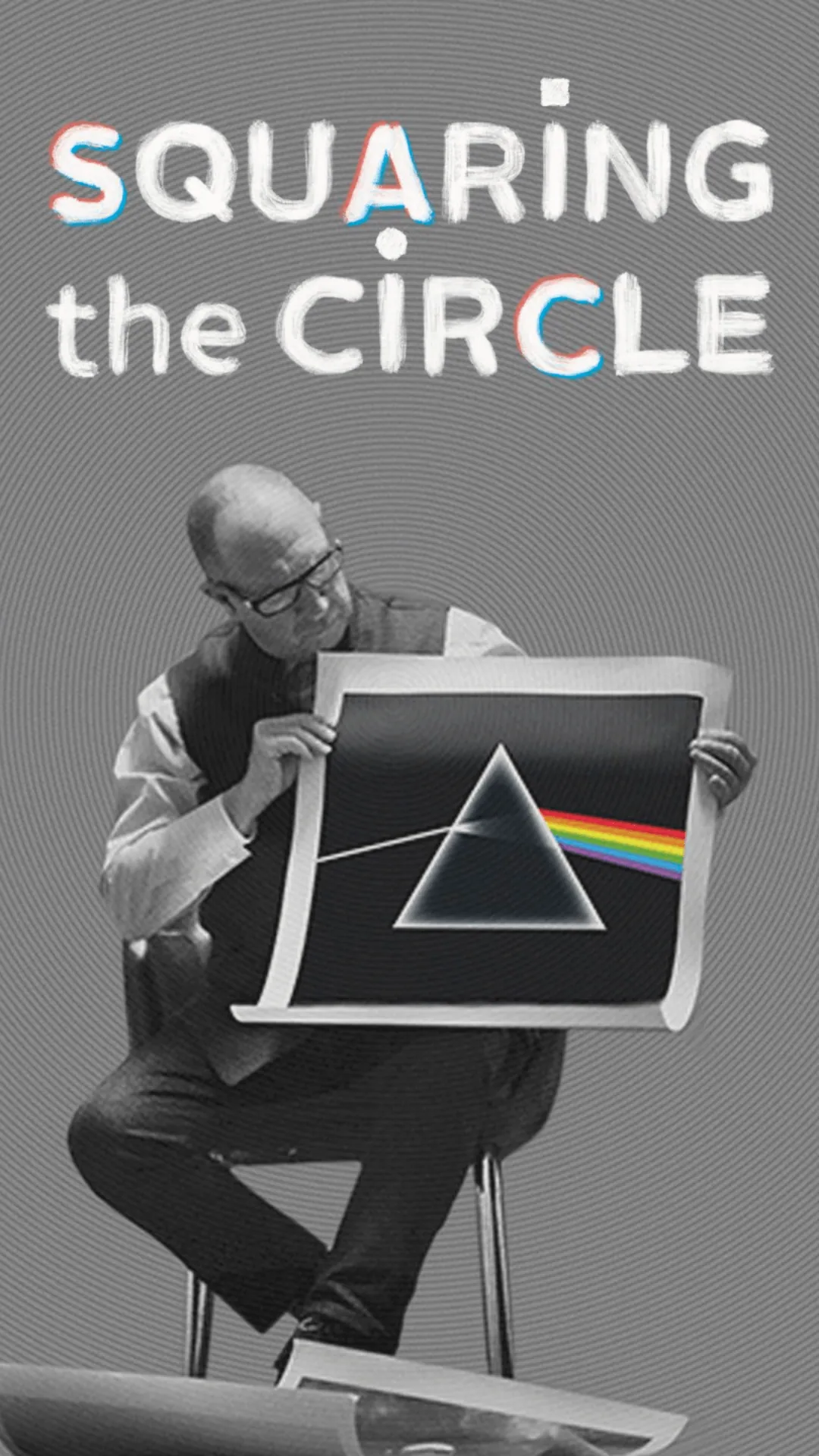 "Squaring the Circle: The Story of Hipgnosis" is a documentary directed by Anton Corbijn, focusing on the design duo responsible for iconic album covers, including those for Pink Floyd, Led Zeppelin, and 10cc.
The film provides a snapshot of a creatively rich moment in music history, showcasing the work of these disreputable hippies who left a lasting impact on rock art history.
Packed with rock stars, the documentary tells the vibrant story of Hipgnosis, the design firm behind some of the 20th century's most iconic album covers. Corbijn's film is praised for offering a fascinating and maverick perspective on this artistic journey.
Overall, the documentary explores how album covers became a rich palette for '70s surrealism, particularly with Pink Floyd and Led Zeppelin.
2. Drag Me to Hell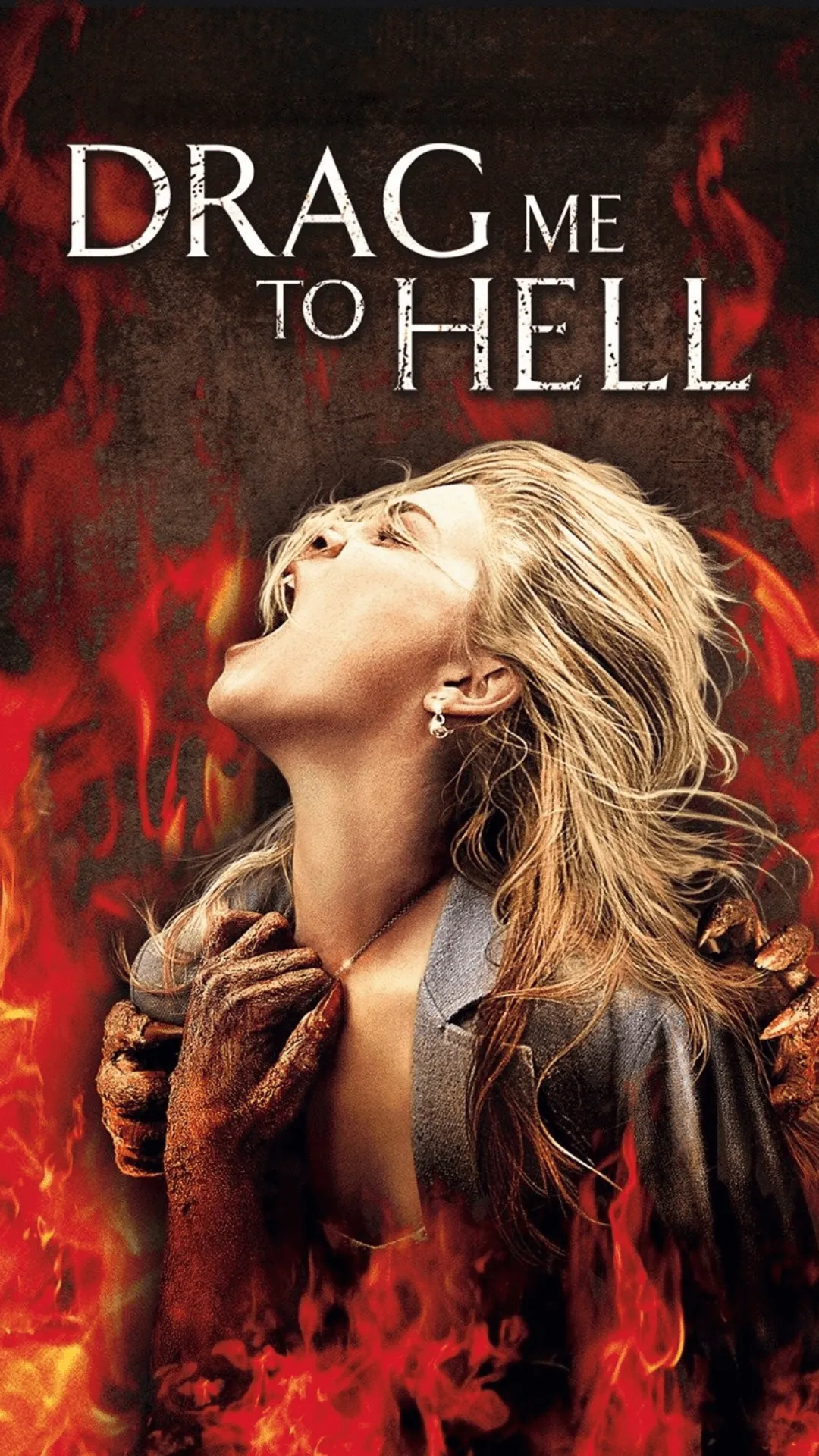 "Drag Me to Hell" is a 2009 American supernatural horror film directed and co-written by Sam Raimi. The cast includes Alison Lohman, Justin Long, and Lorna Raver.
The story revolves around a loan officer (Alison Lohman) who, after evicting an elderly woman, becomes the target of a vengeful spirit. The protagonist must lift the curse before facing dire consequences.
Sam Raimi's direction in "Drag Me to Hell" received positive reviews, marking a return to form. The film is praised for its frightening, hilarious, and campy elements.
The film has a PG-13 rating and a runtime of 1 hour and 39 minutes. It's available for streaming on Netflix.
3. Scott Pilgrim vs. The World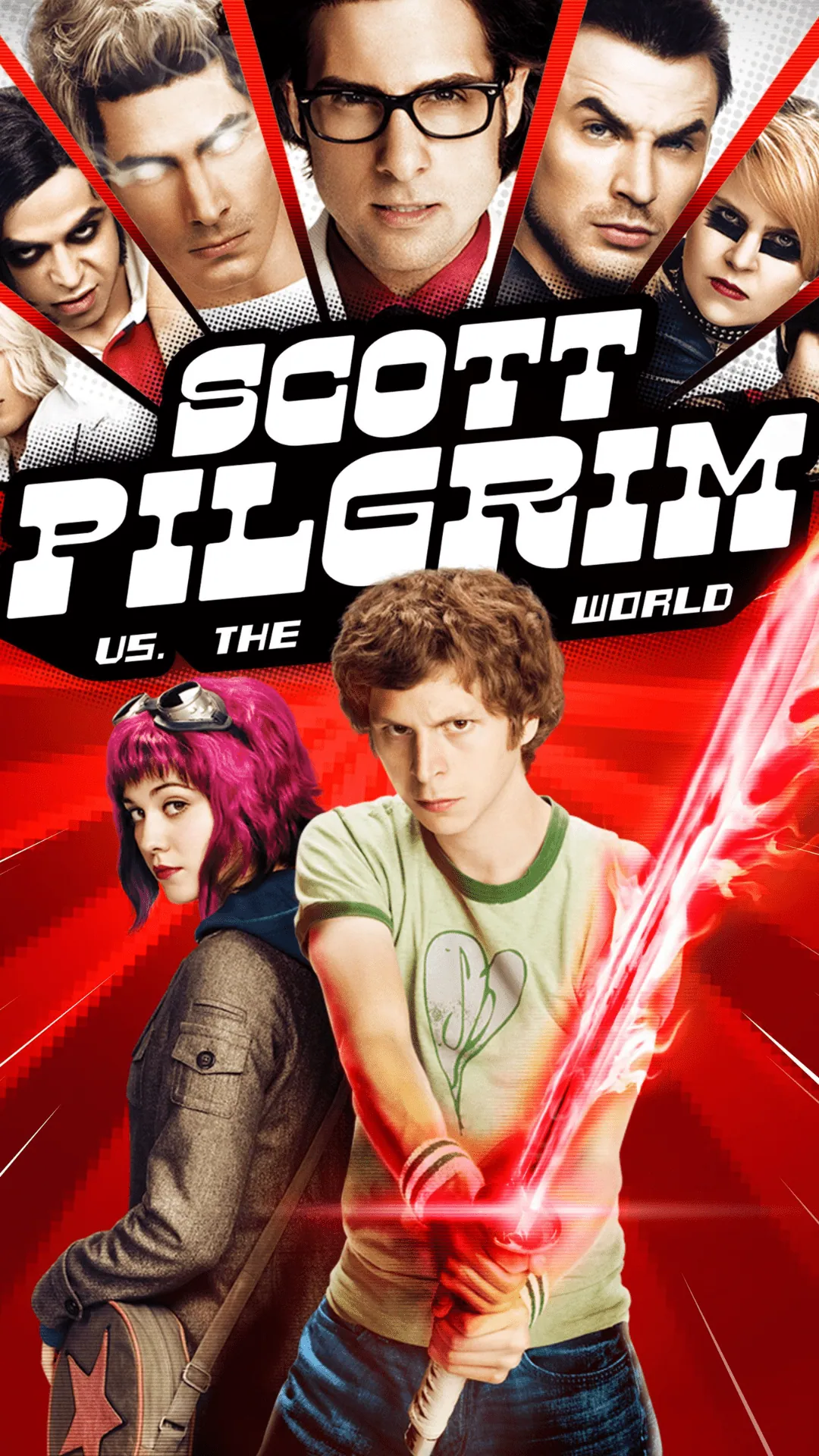 "Scott Pilgrim vs. the World" is a 2010 romantic action comedy film directed by Edgar Wright. It is based on the graphic novel series of the same name.
Set in a magically realistic version of Toronto, the film follows Scott Pilgrim, a bass guitarist, who must defeat his new girlfriend's seven evil exes through martial arts battles to win her love.
Critical Reception: The movie received positive reviews for its unique visual style and energetic storytelling, with Michael Cera starring as Scott Pilgrim.
In addition to the film, there is a video game titled "Scott Pilgrim vs. The World: The Game – Complete Edition" available on platforms like Steam, allowing players to engage with the story in an interactive format.
4. Whiplash
"Whiplash" is a 2014 film directed by Damien Chazelle, featuring a promising young drummer, Andrew Neiman, navigating a cut-throat music conservatory where his dreams are mentored by an uncompromising instructor.
While intense and realistic, "Whiplash" is not based on a true story; it's a work of fiction. The film stars Miles Teller as Andrew Neiman and J.K. Simmons as the unyielding music instructor.
"Whiplash" received accolades for its intensity, acting, and direction, marking it as a brilliant effort from Damien Chazelle.
5. The Big Lebowski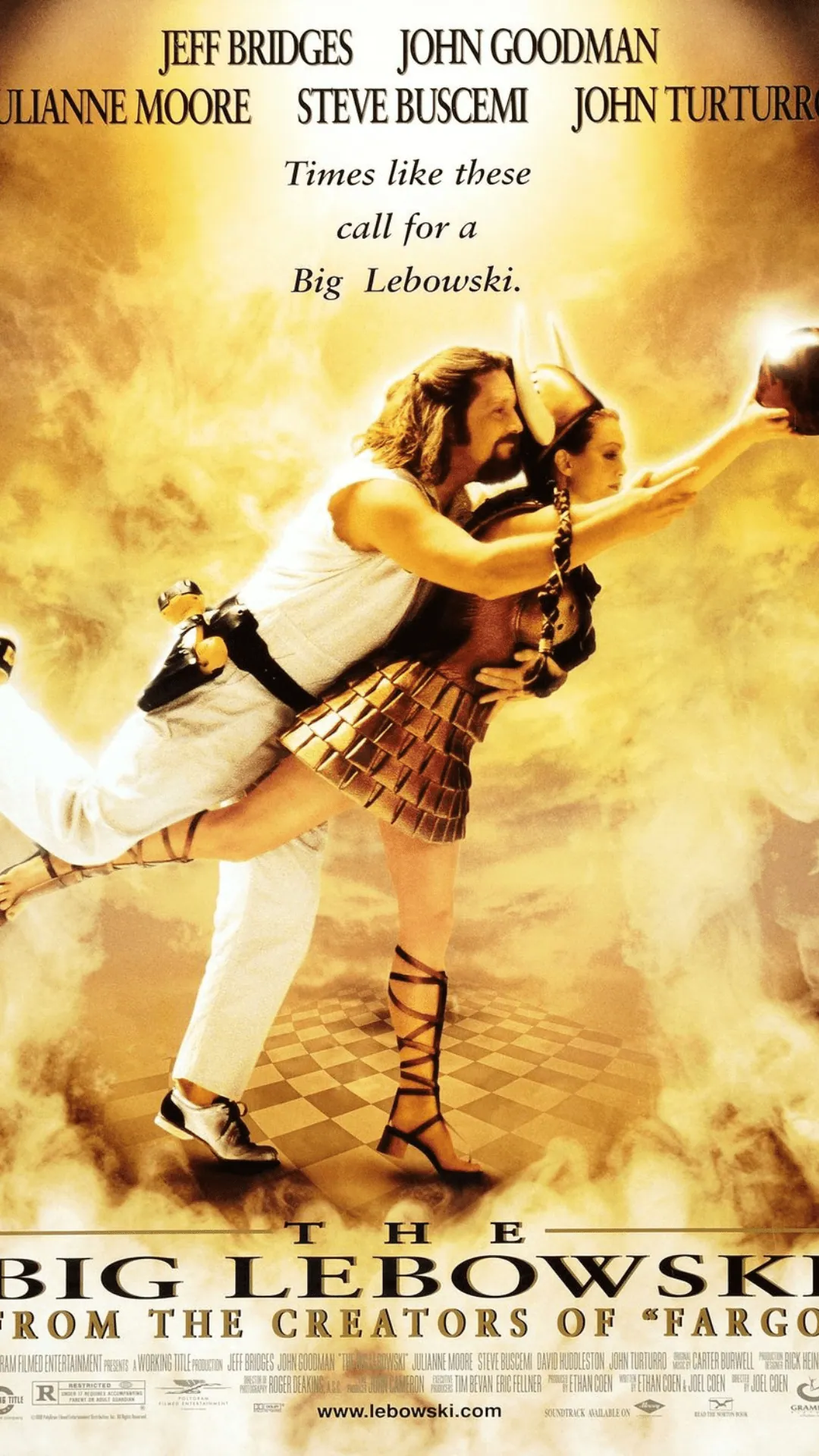 "The Big Lebowski" is a 1998 independent crime comedy film directed by Joel and Ethan Coen. It features Jeff Bridges as Jeffrey "The Dude" Lebowski, who becomes entangled in a case of mistaken identity when thugs mistake him for a millionaire Lebowski.
The story revolves around The Dude's involvement in a kidnapping scheme triggered by a case of mistaken identity. His laid-back life takes a chaotic turn when his rug is ruined, leading him into a web of crime and mystery.
Starring Jeff Bridges, the film also features John Goodman, Steve Buscemi, and Julianne Moore in a hilariously twisted comedy-thriller.
Availability: The film can be watched on platforms like Netflix and Amazon Prime Video.
6. Nyad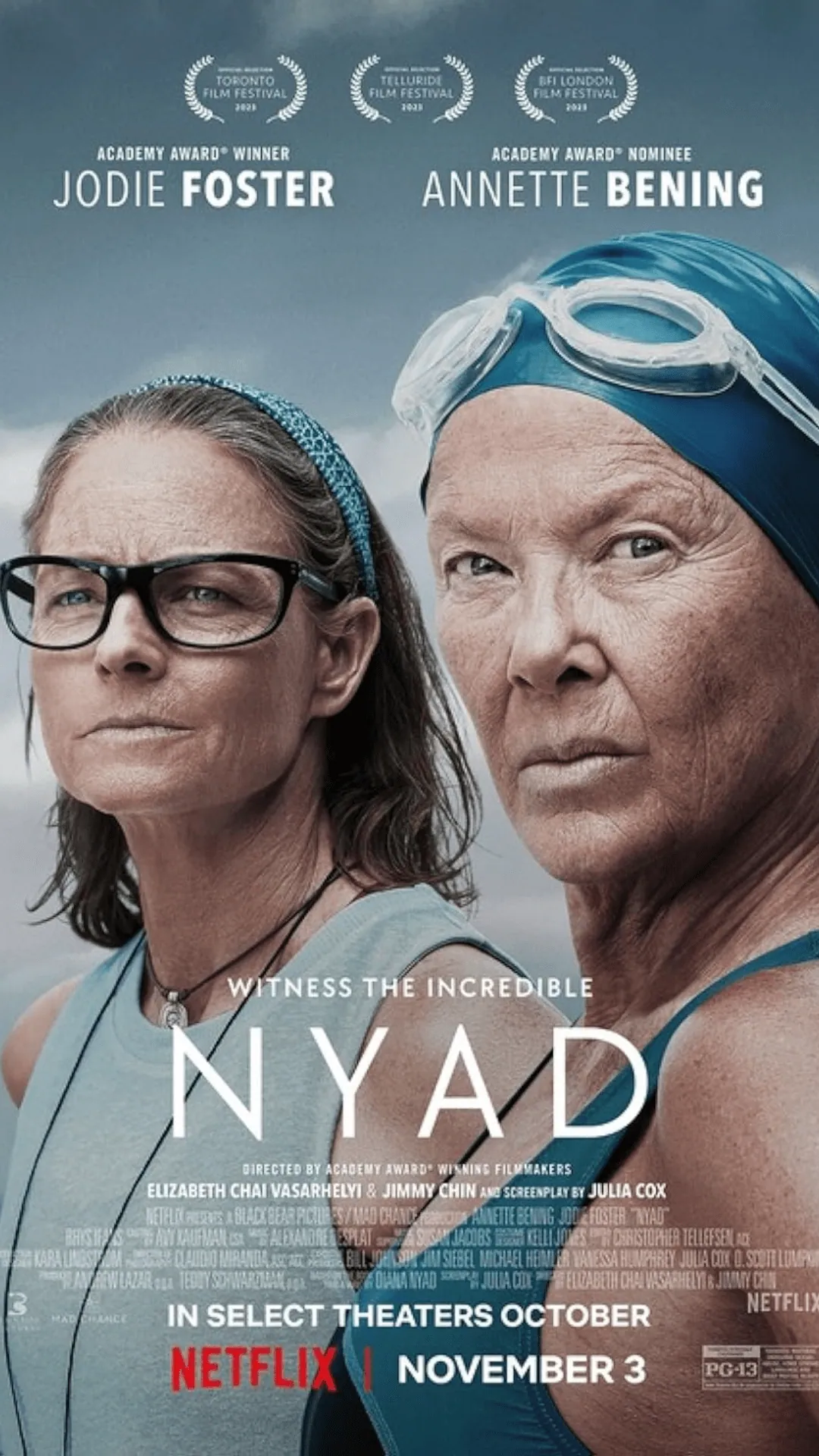 "Nyad" is a 2023 American biographical sports drama film directed by Elizabeth Chai Vasarhelyi and Jimmy Chin, depicting the true story of athlete Diana Nyad.
The film portrays Diana Nyad's remarkable journey at the age of 60, as she, with the support of her best friend and coach, pursues her lifelong dream of swimming from Cuba to Florida, covering over 100 miles.
Nyad's story is one of tenacity, friendship, and the triumph of the human spirit, showcasing her record-breaking feats and pioneering contributions to marathon swimming.
Diana Nyad, a world-class athlete, is known for her extraordinary achievements in marathon swimming, breaking records, and setting new standards in the sport.
The film is available on Netflix, providing a wider audience the opportunity to witness Nyad's incredible journey.
7. The Crown (Season 6)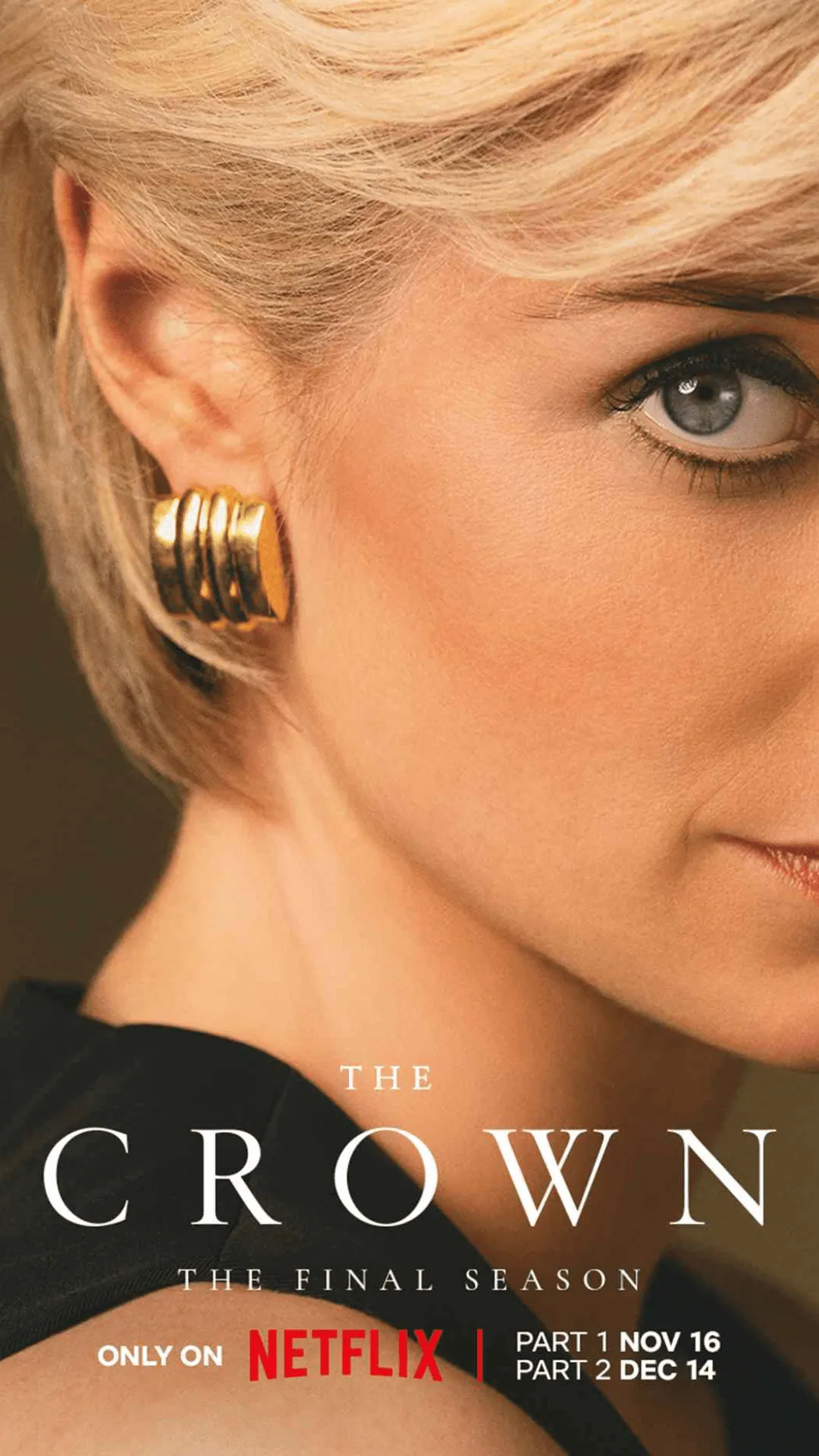 The final season of "The Crown" on Netflix has faced criticism, detailed in a Forbes article, highlighting concerns with the concluding season.
A Buzzfeed piece compares 29 moments from "The Crown" Season 6 Part 1 with real-life events, exploring the show's historical accuracy.
Screenrant outlines eight significant changes in "The Crown" Season 6 compared to the true story, shedding light on narrative divergences.
8. Selling Sunset (Season 7)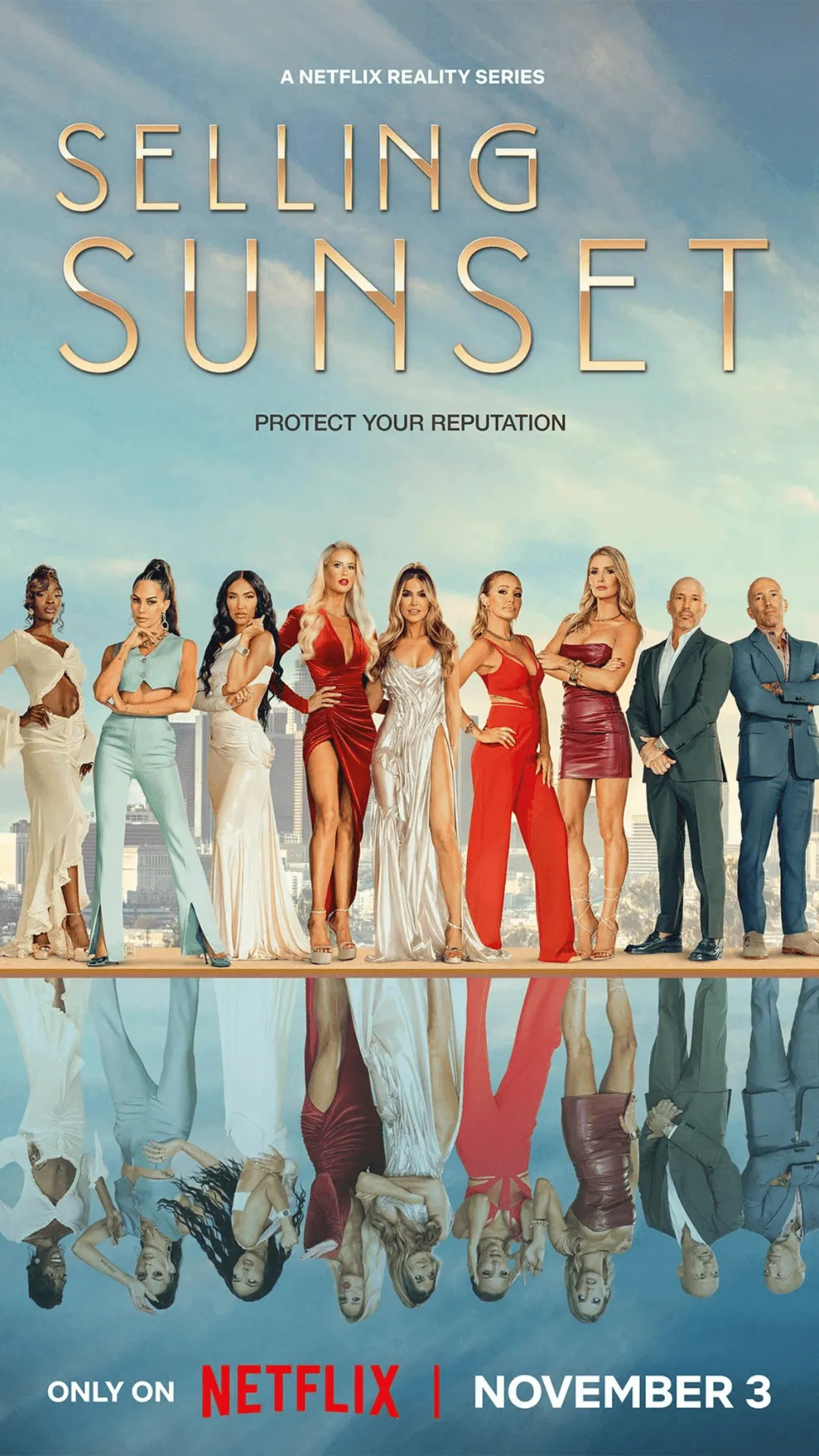 Selling Sunset's first reunion, after Season 5's unwatchability, was better than imagined. Stause discussed her new relationship with non-binary Australian artist G Flip. Jason Oppenheim tearfully mourned Stause, proving their brief affair wasn't for ratings. (Before we knew Jason slept with practically every gorgeous female realtor he hired.) Former actress Maya Vander created meme-worthy faces. Oreo virgin Heather Rae Al Moussa lost.
Season 7 proves that postseason reunions should be necessary after that stunning triumph. Season 7 was amazing, with Chrishell finally embracing her bitchiness and Nicole Young separating the group making the women dare to get ugly for the first time since Christine Quinn left. On Wednesday's 80-minute reunion, they maintained their honesty, vulnerability, and attitude.
9. The Social Network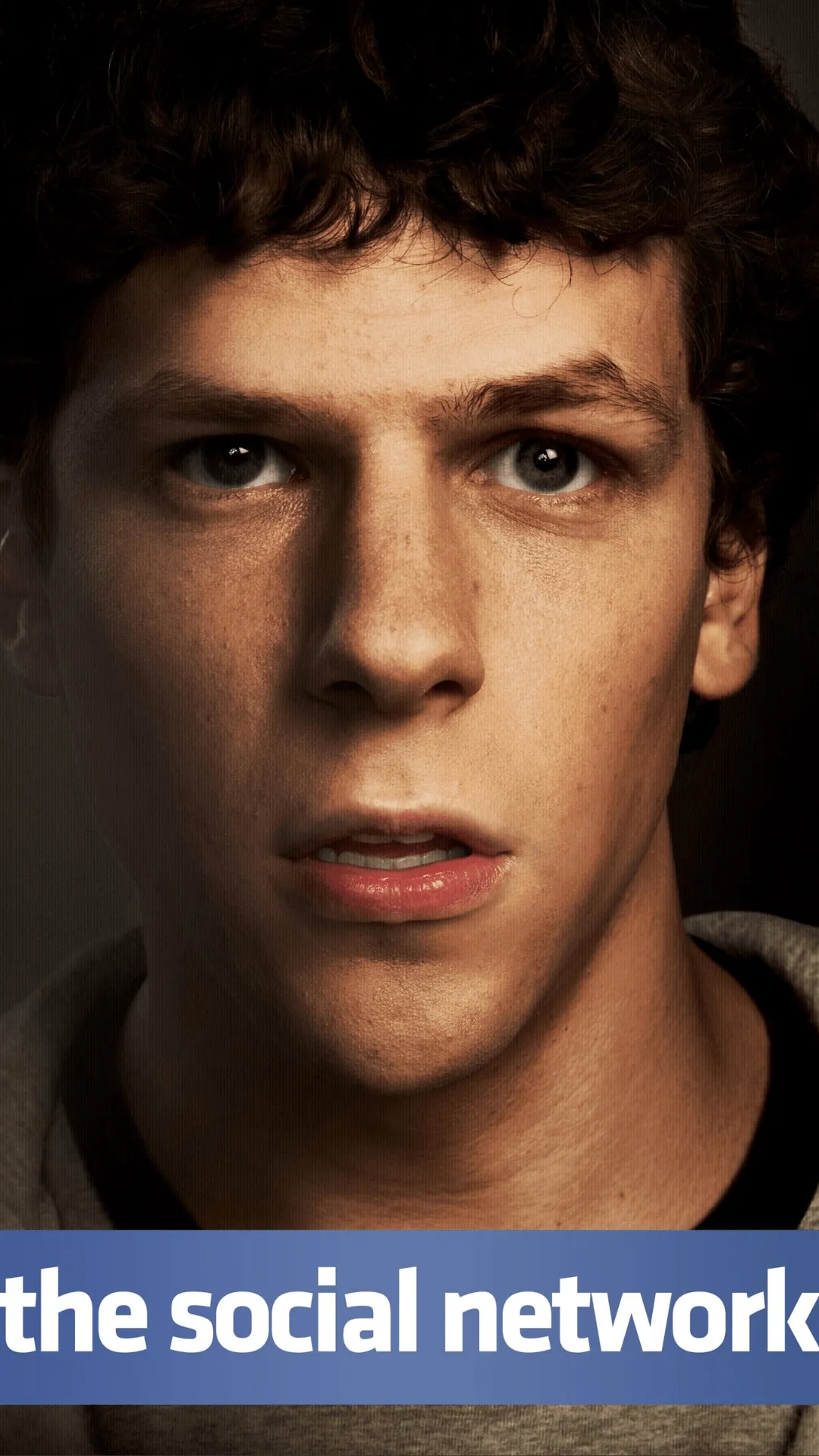 "The Social Network" is a 2010 American biographical drama film directed by David Fincher and written by Aaron Sorkin. It is based on the 2009 book "The Accidental".
The film depicts the founding of the social networking website Facebook, focusing on Harvard student Mark Zuckerberg.
"The Social Network" won three Oscars and four Golden Globes, highlighting its critical acclaim.
The movie received positive reviews for its impeccable script, direction, and performances. Rotten Tomatoes describes it as a "riveting, ambitious example".
10. The Killer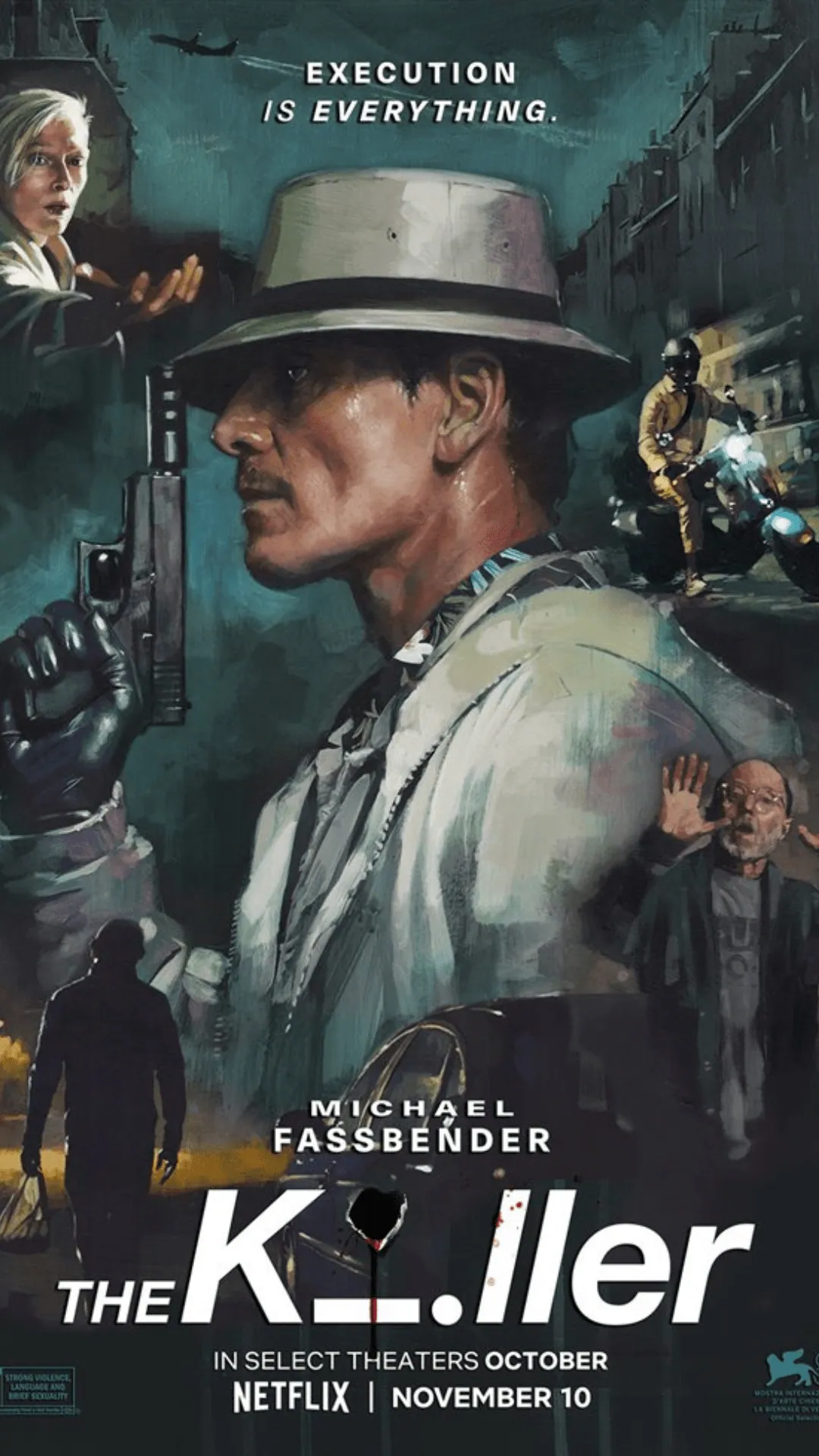 "The Killer" (2023) follows a methodical and remorseless assassin who patiently awaits his next target, embodying a cold and solitary demeanor.
Renowned director David Fincher helms the film, maintaining a stylish and engaging thriller, well-matched with lead actor Michael Fassbender.
The film has a duration of 1 hour and 59 minutes, falling under the thriller genre with a maturity rating of R. Despite expectations of softening the protagonist, the film maintains the character as a cold-blooded murderer, creating a compelling narrative.
Final Words
Simply choose one of the movies from this list to watch if you are unsure of which one will appeal to your particular tastes. We give you our word that each one is of the highest quality. This list will also be updated on a weekly basis to reflect the most recent additions to the Netflix repertoire, so make sure to check back the following week for the most recent updates.